Kokusai Nippon Budō Kai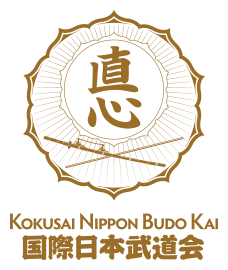 The Seishin-Kan's primary martial arts affiliation is with the Kokusai Nippon Budō Kai. The Seishin-Kan has been affiliated with the KNBK and its precursor, the Jikishin-Kai International since 1992.
It is through our affiliation with the KNBK that the Seishin-Kan offers instruction in authentic Shimabukuro-Ha Shito-Ryu Karate-do, Musō Jikiden Eishin-Ryū Iaijutsu, Shindō Musō-Ryū Jōjutsu, and Ono-Ha Ittō-Ryū Kenjutsu.
Every Seishin-Kan participant desiring to register his or her ranking with the KNBK is automatically enrolled as a member upon passing their first KNBK-authorised shinsa (promotion test). This membership is automatically renewed each year thereafter, provided the participant continues regular training at the Seishin-Kan.
We strongly encourage every Seishin-Kan member to support the KNBK in every way possible. More information about the KNBK is available here and on the KNBK website.